A KFC outlet in Ohio has sparked both praise and debate with its door sign offering free meals to uniformed police officers. The sign, posted on the Facebook page "Ohio Going Blue," generated significant attention and diverse reactions.
Some lauded the restaurant's initiative, while others questioned the necessity of providing free meals to police officers. Some officers themselves expressed reluctance about special treatment, preferring to pay for their meals.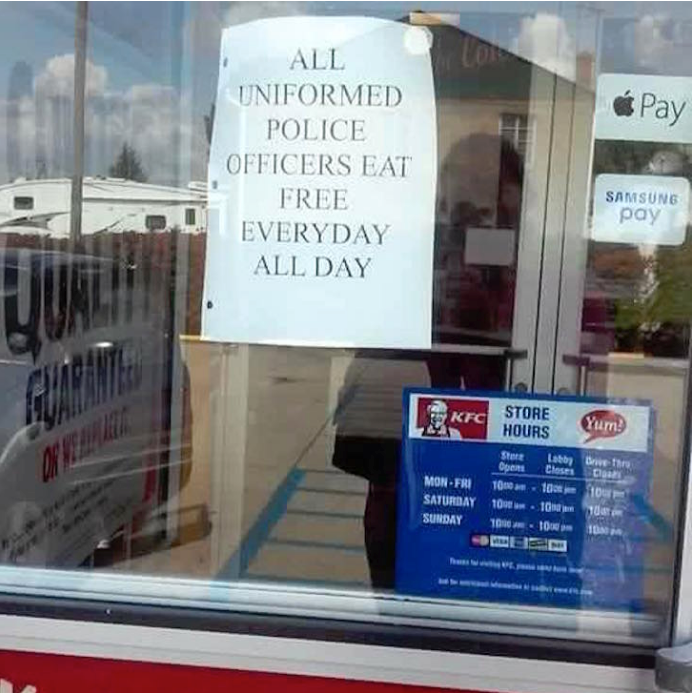 A Facebook page admin clarified the sign's intent: "This is a positive post, but some of you can't see the bigger picture. As an officer, I do not go into any establishment expecting ANYTHING to be free if I'm in uniform or not… We don't like 'special treatment'… To those who stated that other first responders should also be acknowledged. My answer? ABSOLUTELY."
Despite having over 10,000 likes and 6000 shares there were many viewpoints.
KFC chose to maintain the sign as a symbol of appreciation for officers who risk their lives to maintain law and order.