"Fresh Prince" actor Alfonso Ribeiro recently shared a distressing photo of his daughter, Ava Sue, just a day before her fourth birthday. She suffered injuries in a scooter accident, leading to surgery. Ava Sue fell off her sit-down scooter, resulting in severe bruising, burns around her right eye, shoulder, and elbow.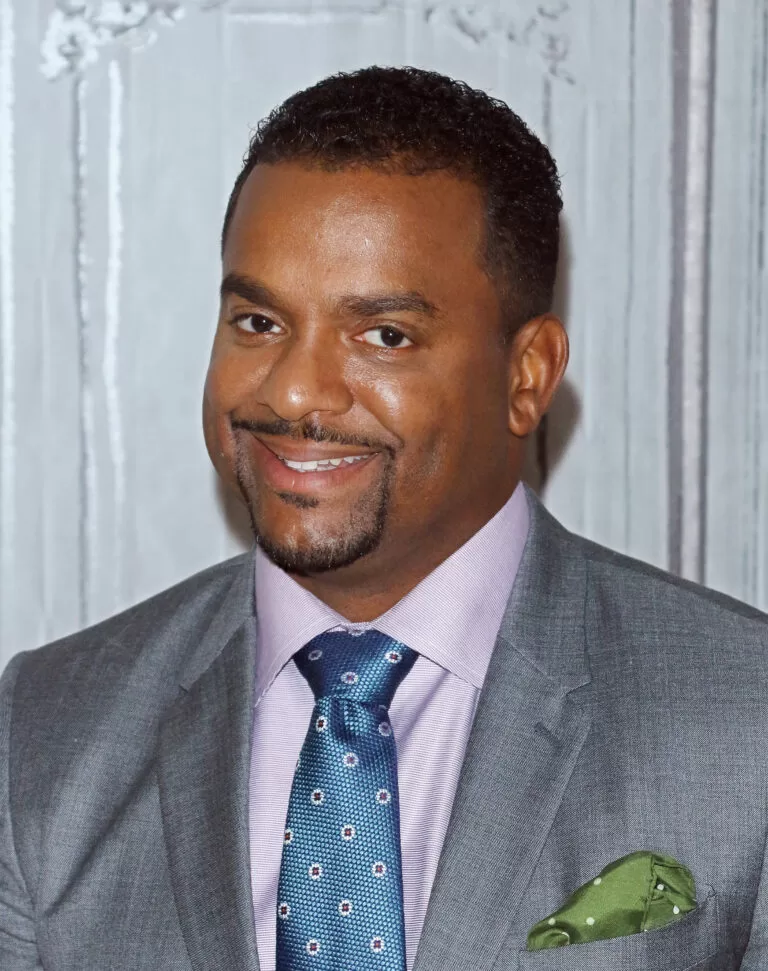 Alfonso thanked Kare MD Skin Health for their emergency care, aiming to minimize scarring. He expressed pride in Ava Sue's bravery during the surgery. Angela Ribeiro, Alfonso's wife, had a premonition about the accident and cautioned against any risky activities on Ava's birthday. Unfortunately, Ava fell shortly after her mother's warning.
Dr. Raffy at Kare MD Skin Health decided on surgery to reduce scarring risks. Despite the unfortunate circumstances, Ava Sue showed resilience. Alfonso and Angela received warm wishes from the medical staff, expressing gratitude for their trust in caring for Ava.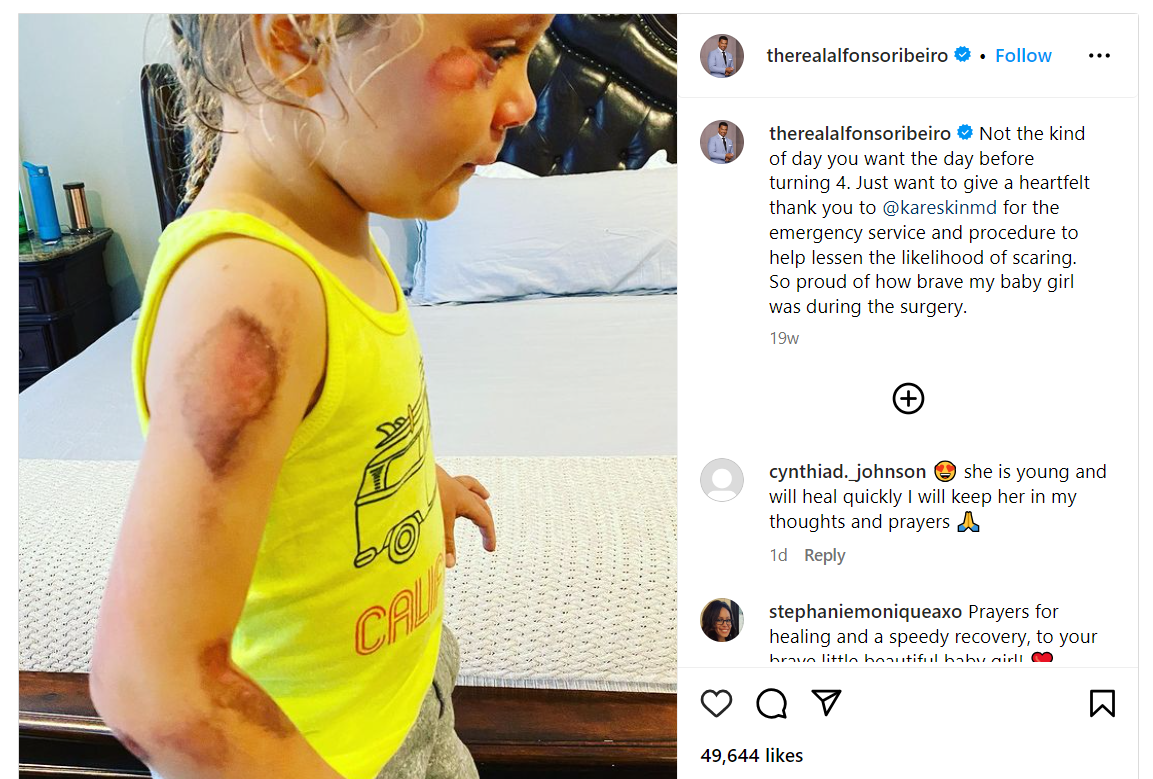 We extend our wishes for Ava Sue's swift recovery and a joyful birthday celebration.