Unity Grove Elementary School in Georgia shares a heartwarming story of their cherished head custodian, Chris. In a two-minute video, the administration surprises Chris with a car, demonstrating their deep respect for him.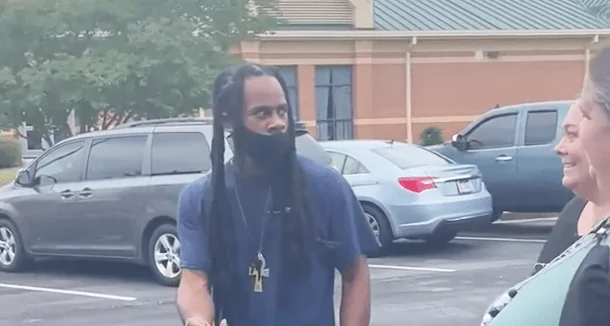 Approaching a car in the school parking lot, a woman hands Chris keys, revealing the surprise. Overjoyed, she tells him, "It's yours, baby," while others excitedly mention it cost $1500. The school's female administration team collaborated to raise the funds for the car, supporting Chris who had been walking to work daily while saving for a car.
As Chris raises his arms in gratitude, the women congratulate him, and he exclaims, "There is a God, thank you!" His genuine surprise and the community's support remind us of the unexpected blessings life can bring.