President Joe Biden faced an embarrassing moment at Joint Base Andrews when he stumbled three times while climbing the stairs to Air Force One. Despite the White House's assurance that he's "one hundred percent fine," the incident has ignited media scrutiny.
The mishap occurred as Biden prepared for a flight to Atlanta, Georgia. He struggled to maintain his footing, gripping the handrail to regain balance, and ultimately fell to his knees. Biden recovered, saluted at the top, and boarded the plane.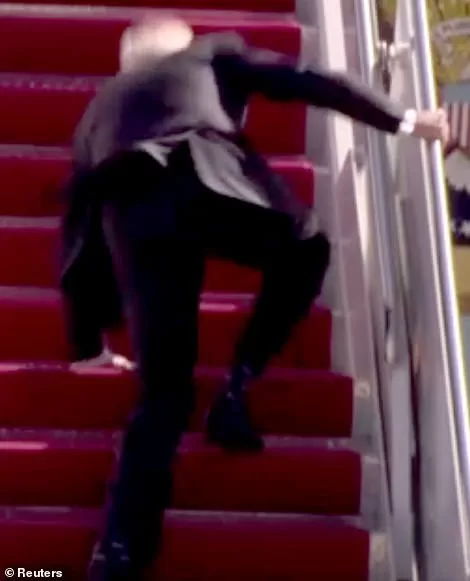 The White House attributed the incident to strong winds, with gusts clocking at least nineteen miles per hour. Later, Vice President Kamala Harris joined Biden in Atlanta, switching planes for their meeting.
Critics, particularly conservative pundits, seized on the falls to question Biden's physical fitness, especially after he recently referred to Harris as "President Harris." Donald Trump Jr. criticized the media for their perceived leniency, comparing it to their scrutiny of Trump.
Amidst these incidents, concerns linger about Biden's overall health and ability to lead.