Customers are urging Puma to withdraw a sneaker they find "offensive." The Storm Adrenaline sneakers unintentionally resemble Adolf Hitler's image when viewed from above. The controversy began when a Russian customer noticed the resemblance and shared it on social media. The sneakers' name, Storm Adrenaline, also evokes Hitler's paramilitary wing, the Sturmabteilung.
Some customers expressed concerns due to Puma's German roots and demanded a statement from the company regarding the design's intention. A Brazilian customer questioned why Puma would create a design reminiscent of Hitler, claiming it negatively impacted the brand's image. Others speculated that it might be a publicity stunt.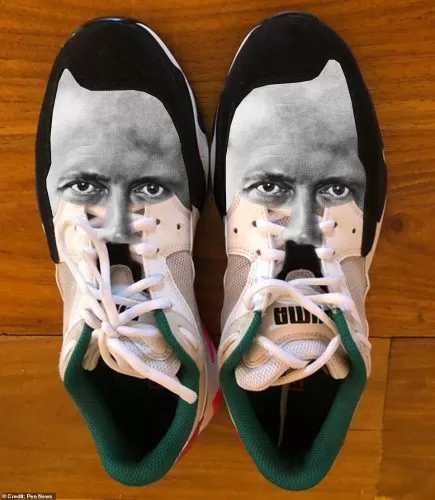 Despite the uproar, some were skeptical of the resemblance, with one person dismissing it as farfetched. Hitler's likeness has appeared unexpectedly in various places before, but the sneaker's similarity is more striking than most instances. The controversy has sparked a debate about the design's appropriateness.