"General Hospital" actress Jacklyn Zeman, known for her role as Nurse Bobbie Spencer, passed away at 70 after battling cancer.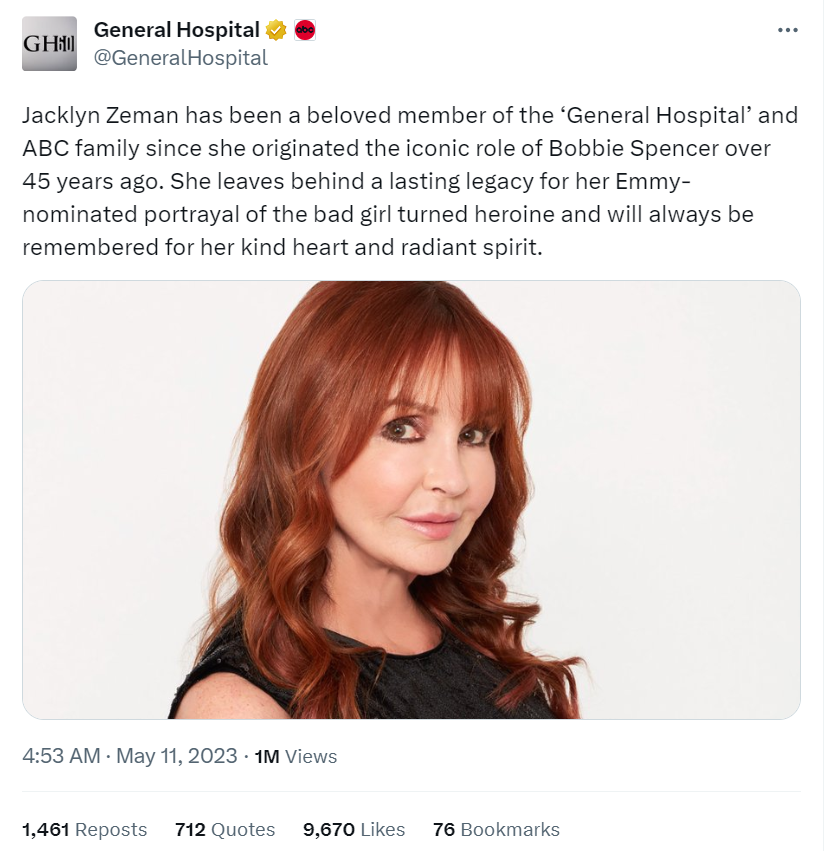 Denise Alexander, her co-star since 1973, shared her grief, saying, "I have always loved and cherished your sweetness, humor, brilliance, and lovely goodness."
Fellow cast members also paid tribute. Anthony Geary noted her rare quality of never speaking ill of anyone, a rarity in their industry. Executive producer Frank Valentini called her "a bright light and true professional."
Zeman's generous spirit and positive attitude left a lasting impact. Laura Wright, who played her on-screen daughter, remembered her as someone with "the best stories to tell, a contagious spirit, and such a remarkable life."
Please pray for Jacklyn Zeman & Share this Story to gather more prayers.