A tragic incident occurred on a Wisconsin farm where a 29-year-old farmer named Michael Biadasz and 16 cattle lost their lives due to a gas poisoning accident. The accident happened when a "deadly dome of air" formed in a manure holding tank due to unusual weather conditions. The warm upper air trapped the gases, which poisoned Michael and the cattle.
Michael's father, Bob Biadasz, explained that the incident resulted from a rare combination of weather factors that trapped the gases in the tank. Despite having safely emptied the tank many times before, this incident proved fatal for Michael.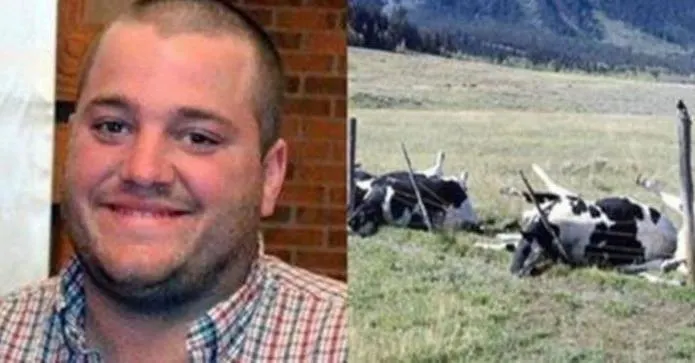 The Biadasz family commemorated Michael's life by lining up tractors and machinery along the farm road. This tragedy has sparked discussions about the need for stricter regulations regarding manure holding tanks to prevent similar incidents in the future.
The National Agriculture Safety Database emphasizes proper ventilation and warning signs for areas where animals are stored, while encouraging safety precautions for both workers and livestock. This incident sheds light on the potential dangers farmers face in their daily lives and the importance of preventive measures.