After 39 years, the identity of a murder victim found in a Georgia cornfield in 1981 has finally been revealed. The woman, previously known as "Jane Doe," has been identified as Cheryl Hammack, a traveling carnival worker.
Hammack's brutal murder on Halloween night in 1981 remained unsolved for years. The murderer, George Newsome, confessed to the crime but never disclosed the victim's identity.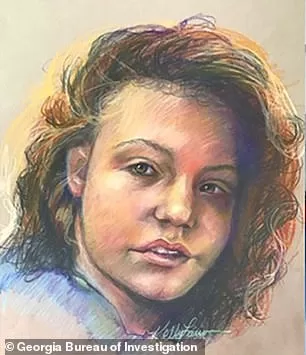 Despite police efforts, the victim remained unidentified for decades. A tipster who recognized a police sketch on Facebook led to the breakthrough. DNA testing confirmed Hammack's identity, ending the mystery.
George Newsome, the murderer, was suspected due to evidence found in his possession. He escaped custody, was re-arrested, and confessed to the murder without revealing the victim's name. He died in prison in 1988.
The victim's tombstone read "Known only to God" until her identification was finally achieved through modern technology and determined efforts.
Cheryl Hammack's long-awaited identification brings closure to a case that haunted investigators and her loved ones for almost four decades.