Sixteen-year-old Liv Teverino, described as a "positive light," tragically lost her life in a fiery car crash in Marietta, Georgia. Just 12 days after sharing a collection of pre-school images captioned "summer was sweet" on social media, her friends went from praising her to mourning her.
View this post on Instagram
Liv, a scholar, athlete, and community leader, was found trapped in her burning car after it struck a tree near her school. Marietta Police Department confirmed her passing.
Friends and family gathered at a memorial with yellow flowers, her favorite color, and at the school's parking lot, where she usually parked her car, to remember her.
View this post on Instagram
Family friend Carla Manuel remembered Liv as "the all-American kind of girl" who always helped others. Marietta Mayor Steve Tumlin praised her bright future and sweet presence that touched everyone.
Liv, part of the Marietta High School International Baccalaureate Programme and a state champion cross country team member, left behind a legacy of excellence and positivity. Her friends, including Payton Konop, shared their grief on social media, emphasizing her kindness, intelligence, and loving nature.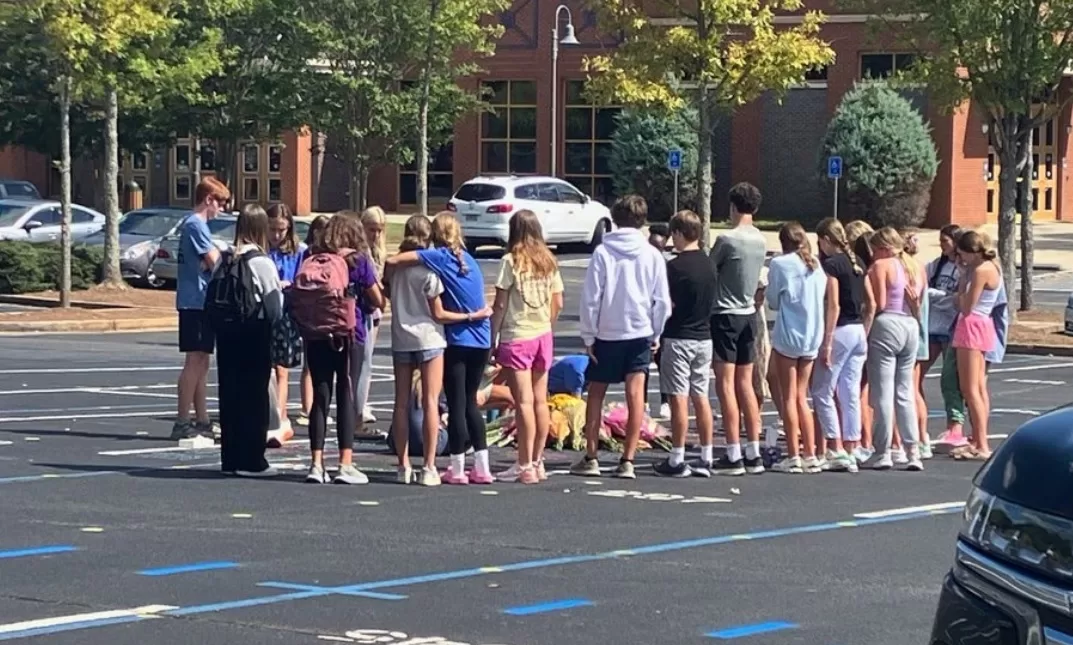 Liv Teverino's untimely passing has left her community heartbroken, and her memory will live on.