Tic Tac, a sweet pocket pittie, experienced the joy of adoption, only to be returned to Voorhees Animal Orphanage in New Jersey due to conflict with the family's other pet. The shelter shared a poignant photo of Tic Tac's confusion and sadness upon her return.
Back for Adoption Tic Tac, known for her gentle nature, enjoys walks and cuddles. Despite her setback, hope remains for her to find a lasting home. The shelter has received several adoption applications and is determined to find her the right family to prevent further heartbreak.
Seeking a Perfect Match Voorhees Animal Orphanage is recommending a home where Tic Tac is the sole pet. She can live with older kids and would appreciate a fenced yard, though it's not mandatory. The shelter is committed to persevering until Tic Tac finds a loving family, making sure her journey ends on a positive note.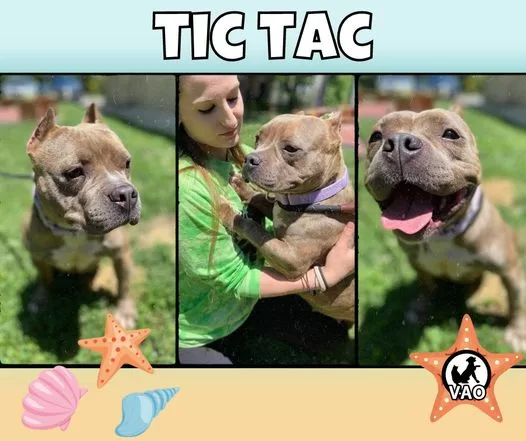 A Hopeful Outcome Though Tic Tac's return was heartbreaking, the shelter's dedication to finding her a fitting forever home shines through. Tic Tac's story reminds us of the resilience and optimism shelter dogs possess, even after setbacks. Help spread the word to aid Tic Tac in her search for a happy ending.