Mark Brayan, a 61-year-old married father-of-three and robotics engineer manager in Germany, has defied gender norms by wearing skirts and heels to work for four years. His unique style has earned him over 73,000 followers on social media.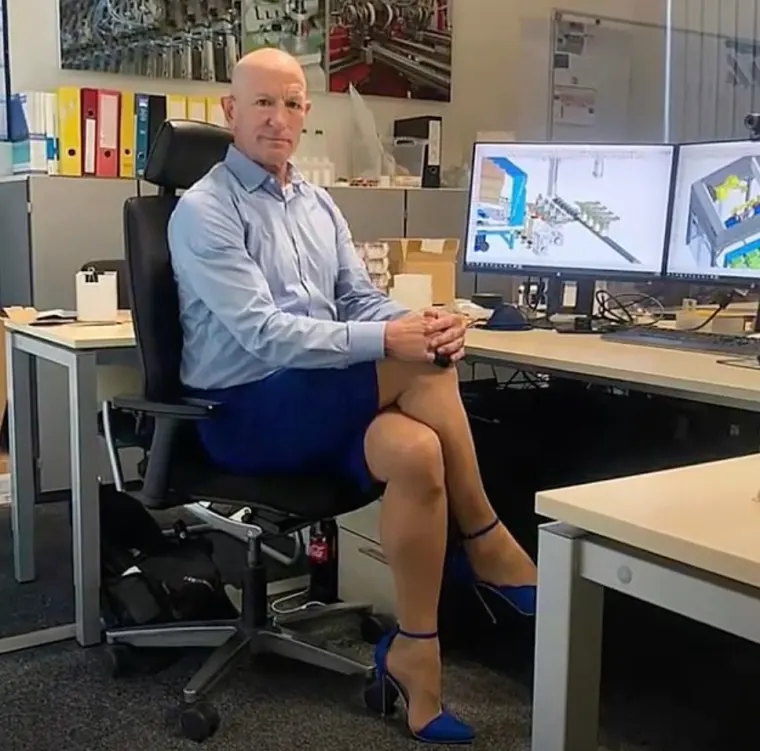 Mark aims to demonstrate that cisgender, straight men can embrace traditionally feminine clothing and shoes while maintaining their masculinity. He clarified on Instagram, "I am just a straight, happily married guy that loves Porsches, beautiful women, and incorporating high heels and skirts into my daily wardrobe."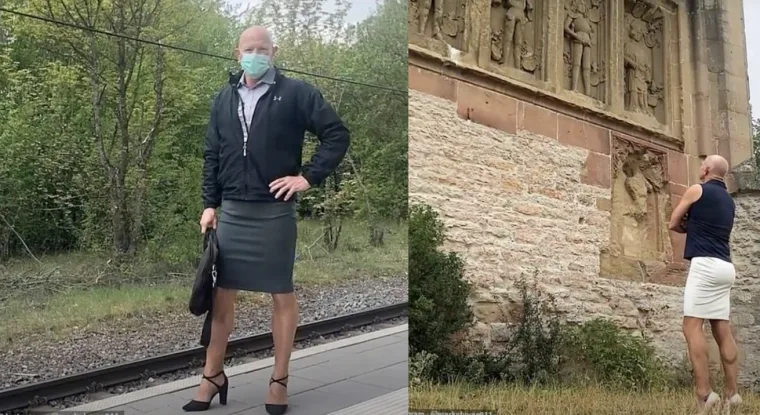 His fashion choices are about comfort, fashion-forwardness, and challenging norms, without affecting his sexuality. Mark's colleagues were accepting of his wardrobe change, especially as he had been incorporating heels with pants before.
Despite the pandemic shifting work to his home, Mark's fashion statement hasn't wavered. He continues to confidently sport his skirts and heels.