Rhythm Pacheco, a 10-year-old from Utah, refused to answer a math question she found offensive and explained her reasoning to her teacher. Her mother, Naomi, was impressed and shared her response on social media, where many praised her stance.
The question asked Rhythm to compare the weights of three women and determine how much heavier one was than the lightest. Rhythm called the question offensive and chose not to answer, writing, "This is offensive. Sorry I won't write this, it's rude."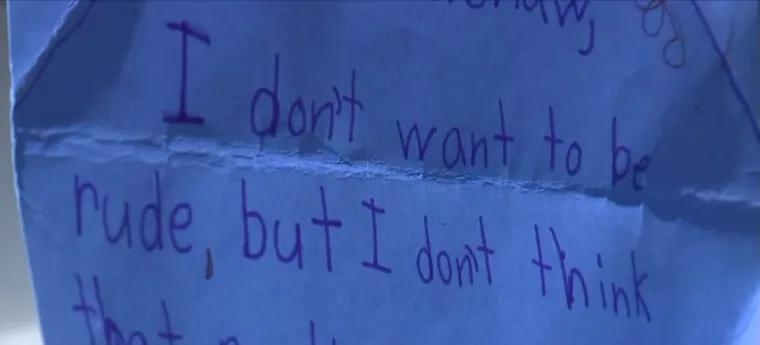 Concerned about her classmates' feelings, Rhythm penned a letter to her teacher explaining why she didn't answer. Her parents were proud of her for standing up for what's right, and her teacher supported her decision, telling her she didn't need to answer the question.