Elvis Presley's enduring appeal is attributed to his captivating music and charisma. The King of Rock and Roll, known for guarding his private life, especially in matters of family, remained immensely loved by Americans. Despite facing challenges toward the end of his life, Elvis continued performing with unwavering dedication.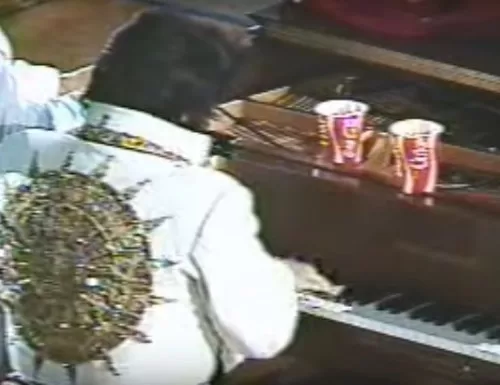 Recently, rare footage of his last performance in Rapid City, South Dakota, surfaced on YouTube. It's a poignant reminder of his ability to enchant crowds. During this final show, Elvis, seated at a piano, delivered a haunting rendition of "Unchained Melody."
This performance holds historical significance as it was the last one captured on camera before Elvis's passing six weeks later. Notably, it brims with energy and charisma.
Jack London shared this footage, emphasizing Elvis's love for his fans and his determination to perform despite health issues. Elvis's talent shone through, transcending the challenges of painkillers and steroids administered to him.
In London's words, "Elvis was a beautiful human being, and there will be no other but him always." This video offers a remarkable glimpse into the final moments of a legendary artist's career.