A heartfelt viral photo features Michael McGuire, a diligent coal miner, putting aside his grueling shift to enjoy a special basketball game with his son at the University of Kentucky's Rupp Arena. The image caught the attention of University of Kentucky Men's Basketball Coach John Calipari.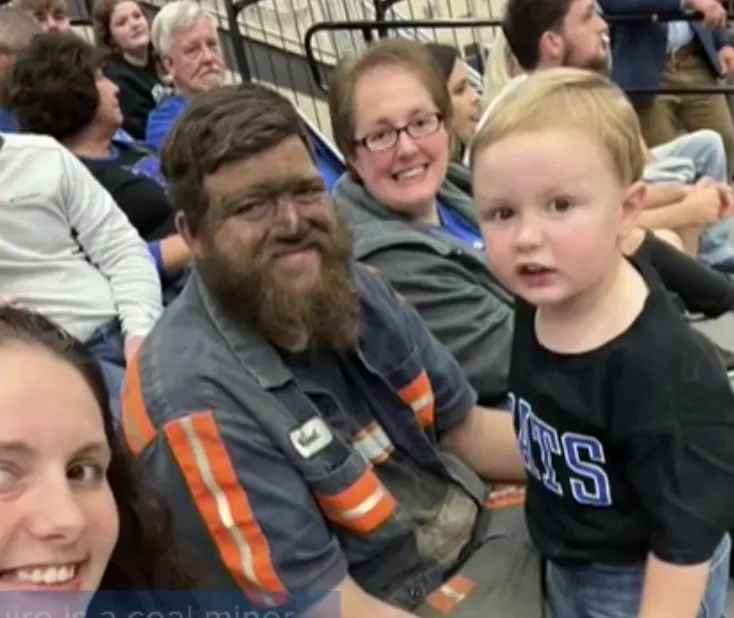 Calipari, moved by the photo, shared it on Twitter and revealed that it resonated with him due to his own family's history in coal mining. He reached out to the McGuire family to create a memorable experience.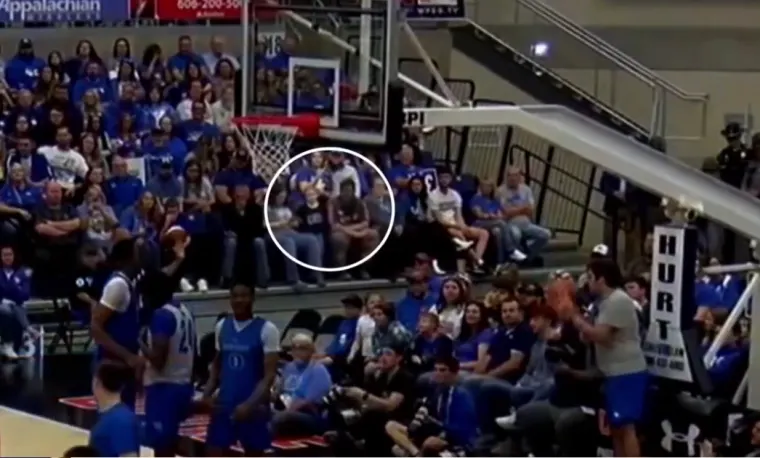 Michael McGuire's commitment to his family was evident in his decision to attend the game immediately after his demanding shift. Calipari, impressed by Michael's dedication, emphasized the importance of being present for loved ones.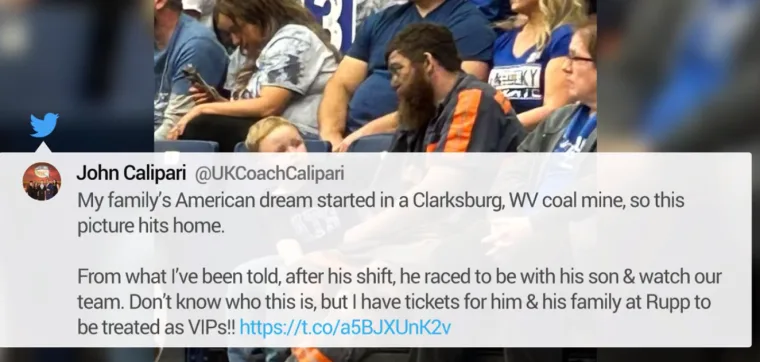 The photo's wide circulation prompted acts of kindness, including offers of accommodations, dinners, and even a car from various businesses. Calipari appreciated the recognition of hardworking individuals like Michael and connected it to his own family's beginnings in coal mining.
Calipari's swift decision to support the McGuire family showcases his respect for dedicated individuals who prioritize family values.