The bar aims to foster patriotic camaraderie and promote a hipster-free environment, but some find the sign unwelcoming and exclusionary. A photo of the sign shared on social media ignited outrage and concerns about the bar's inclusivity.
"People with diverse backgrounds may feel uncomfortable or unwelcome due to the sign's message." – Concerned Patron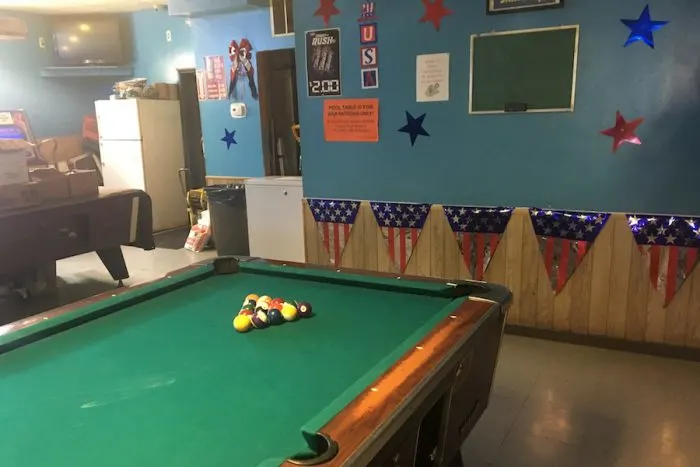 The bar has even kept other classic elements from the Good Old Days – including cheap $1.50 pints of domestic beers. If it is a televised sporting event, you can land a beer for just a $1 – talk about a steal.
The bar's manager defends the sign, asserting that everyone should be proud to be American.
"The sign reflects the bar's values, and we stand by it. It's about celebrating our country and the people who love it." – Bar Manager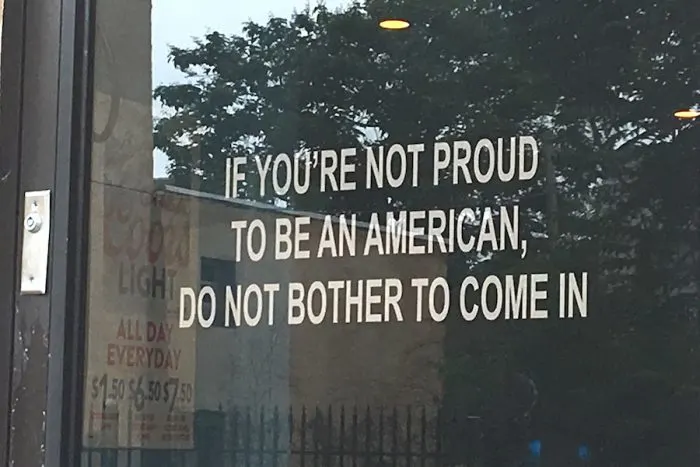 Locals are even afraid of the bar if they are not white men. A woman from Fairmount knows about the bar nicknamed "Old Philly" and said she would not go because she has an Indian boyfriend with a beard.
The sign and the bar's stance on patriotism have sparked a broader discussion about national pride and inclusivity.
And I'm proud to be an American
Where at least I know I'm free
And I won't forget the men who died
Who gave that right to me
And I'd gladly stand up next to you
And defend Her still today
'Cause there ain't no doubt
I love this land
God Bless the USA
What are your thoughts on the sign's message and its impact on the bar's atmosphere?