Grace Kelly, the renowned movie star and Princess of Monaco, left behind a remarkable legacy that now lives on through her granddaughter. Known for her captivating beauty, Kelly's career in Hollywood was short but prolific. Starting at the age of 20, she made a name for herself in New York City theatrical productions before transitioning to television during the Golden Age of Television.
Kelly's film career spanned from 1952 to 1956, starring in notable movies such as "Mogambo," "The Country Girl," "High Society," and three Alfred Hitchcock films. Her talent and charm earned her accolades, including two Golden Globes and an Academy Award for Best Supporting Actress.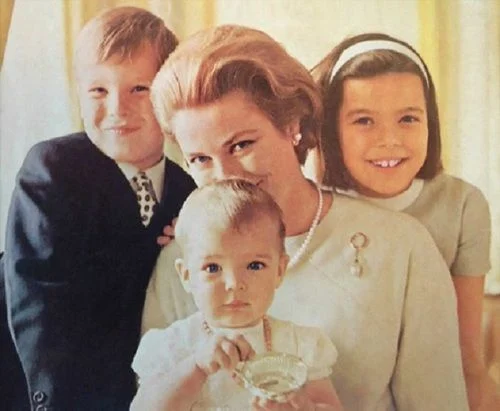 At the age of 26, Kelly retired from acting after marrying Prince Rainier III and becoming the Princess of Monaco. Although her marriage to royalty ended her acting career, she dedicated herself to philanthropic work and raising her three children.
Tragically, Kelly's life was cut short when she died in a car accident at the age of 52. Her youngest daughter, Princess Stéphanie, survived the accident. Despite her untimely death, Kelly's legacy continues through her children and grandchildren.
Camille Gottlieb, Kelly's youngest grandchild, shares a striking resemblance to her famous grandmother. With her blonde hair, piercing blue eyes, and red lipstick, Camille's resemblance is undeniable. While she is not eligible for the Monegasque throne due to her parents' unmarried status at her birth, Camille's connection to Grace Kelly is evident. Her older half-sister, Pauline Ducruet, also shares similar features.
Camille frequently shares glimpses of her life on Instagram, where she has a substantial following. The images showcase her undeniable resemblance to her iconic grandmother..
View this post on Instagram
It is unfortunate that Grace Kelly could not witness her beautiful family's growth, as she would undoubtedly be proud of them all.
Share this remarkable resemblance with fellow Grace Kelly fans and admirers.