Meet Megan and Morgan Boyd, the "Trueblue Twins," who gained internet fame due to their striking appearance. At the tender age of four, their captivating images with clear blue eyes went viral on Instagram, amassing over 153,000 followers.
Born on June 6, 2011, Megan and Morgan's distinctive feature is their eye color. While both twins have blue eyes, Megan has two blue eyes, whereas Morgan's right eye is dark brown. Their mother, Stephanie, affectionately gave them the nickname "Trueblue Twins" because of their remarkable eyes.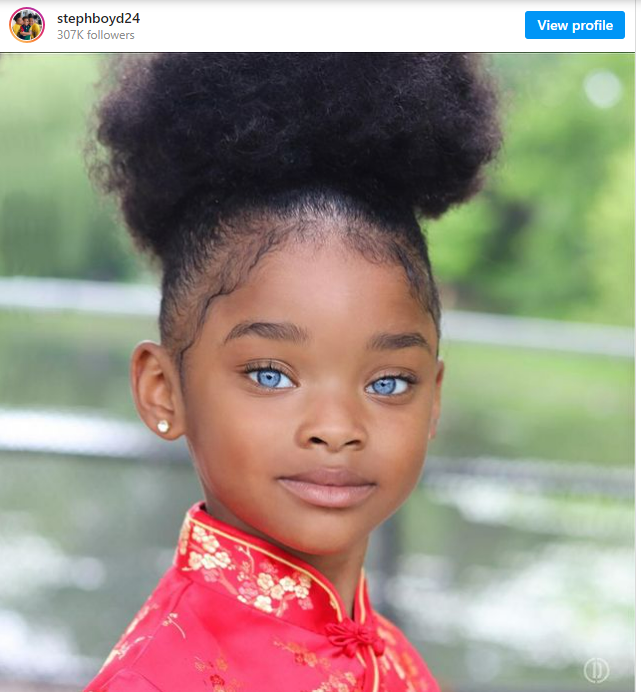 Stephanie takes pleasure in dressing her daughters in matching outfits, a common sight for many twins. However, she prioritizes their well-being, both physically and emotionally, over their online fame. Although many people mistakenly believe that African descent individuals with blue eyes wear colored contacts, Megan and Morgan's blue eyes are natural, resulting from a rare gene.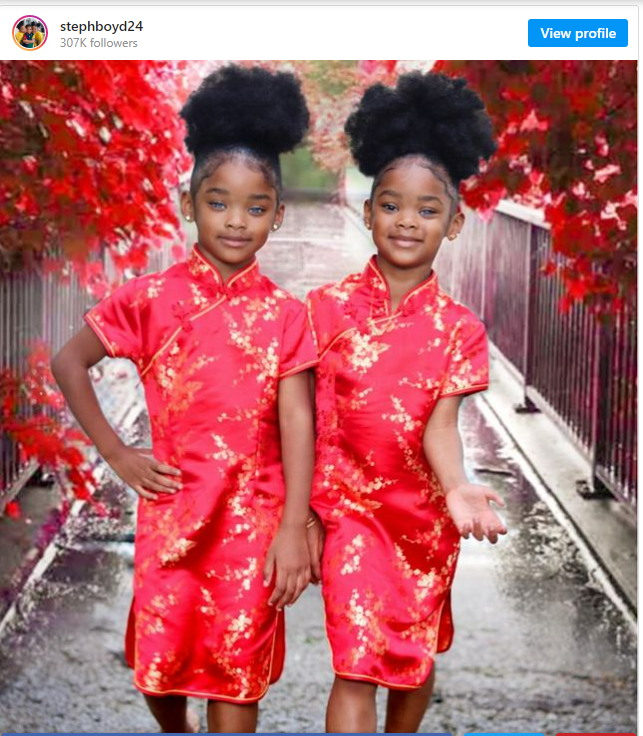 As Megan and Morgan grow older, they continue to enchant admirers, hinting at a promising future. Despite their online celebrity status, Stephanie remains down-to-earth and doesn't push her daughters into modeling careers.