On their 35th wedding anniversary, beloved Hollywood couple Michael J. Fox and Tracy Pollan shared heartfelt tributes to each other, showcasing their enduring love and unwavering support through thick and thin.
"35 years of laughter, living, listening, and loving you. Thank you for it all. Forever yours, Mike."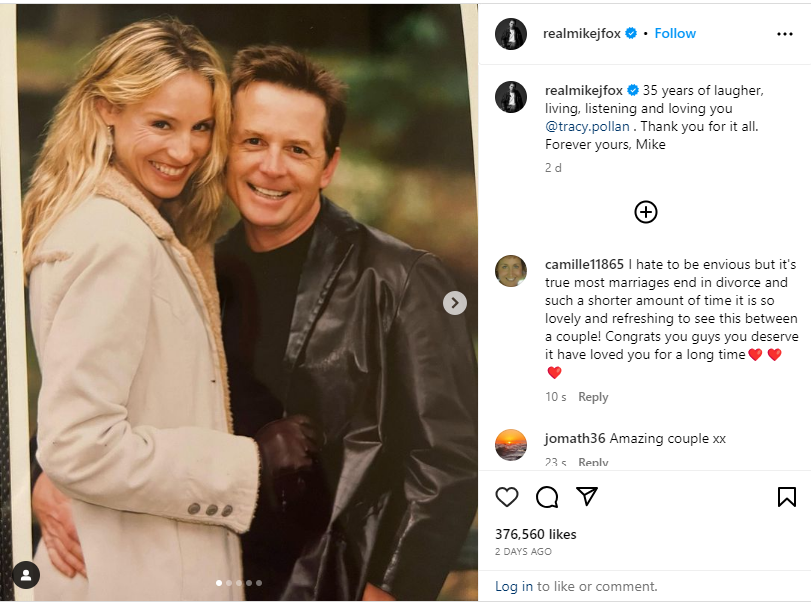 – Michael J. Fox
"Happy anniversary my love. Here's to many more glorious adventures together. I could not love you more."
– Tracy Pollan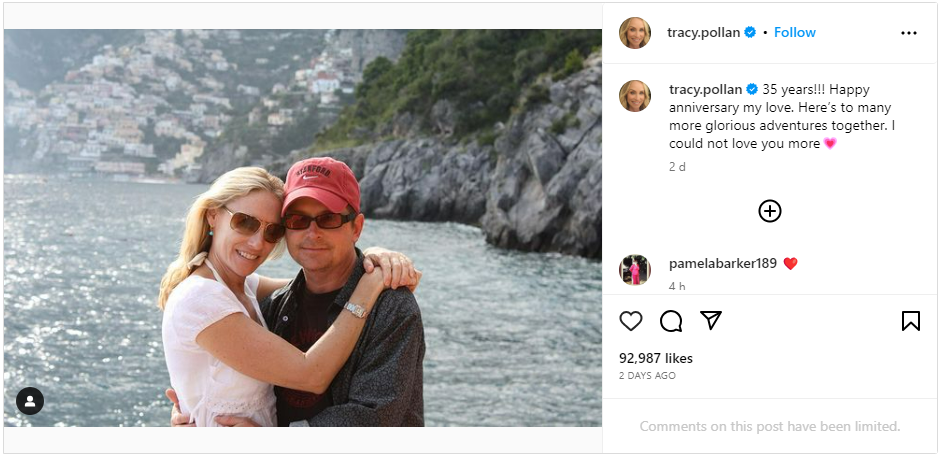 Since 1988, Fox and Pollan have been wed, and they have been a steadfast source of love and support for one another for the past 35 years. Their love story began on the set of "Family Ties" and blossomed further during their collaboration on the movie "Bright Lights, Big City."
They tied the knot on July 16, 1988, and together, they are parents to their son Sam, identical twin girls Aquinnah and Schuyler, and daughter Esmé. However, after only a few years of marriage, Fox received a terrible diagnosis of Parkinson's disease in 1991.
"We didn't know what to expect," Fox mentioned. "One of the things I'll always love Tracy for is that at that moment, she didn't blink."
They continue to cherish each other, listening and being there for one another when needed, while also giving space when necessary.
As they celebrate this milestone, their love story serves as an inspiring testament to the power of love, understanding, and unwavering support in a lasting marriage. Happy 35th wedding anniversary, Tracy Pollan and Michael J. Fox!