Autumn and Zack Carver were thrilled about welcoming their third child in 2021, but they never anticipated the difficulties that lay ahead.
Autumn, an Indiana mom who contracted COVID-19, had to undergo an emergency C-section while being hospitalized. Her condition worsened, and she had to be put on a ventilator.
Her son, Huxley Carver, was delivered prematurely while Autumn remained on life support. Huxley spent 10 days in the hospital, but Autumn's fight was far from over.
After nearly two months, Autumn was finally able to hold her baby boy for the first time. The emotional moment brought tears to her family's eyes and inspired her to keep fighting for her recovery.
Autumn's husband, Zach Carver, shared the heartwarming news on Facebook and expressed gratitude for the prayers and support they received.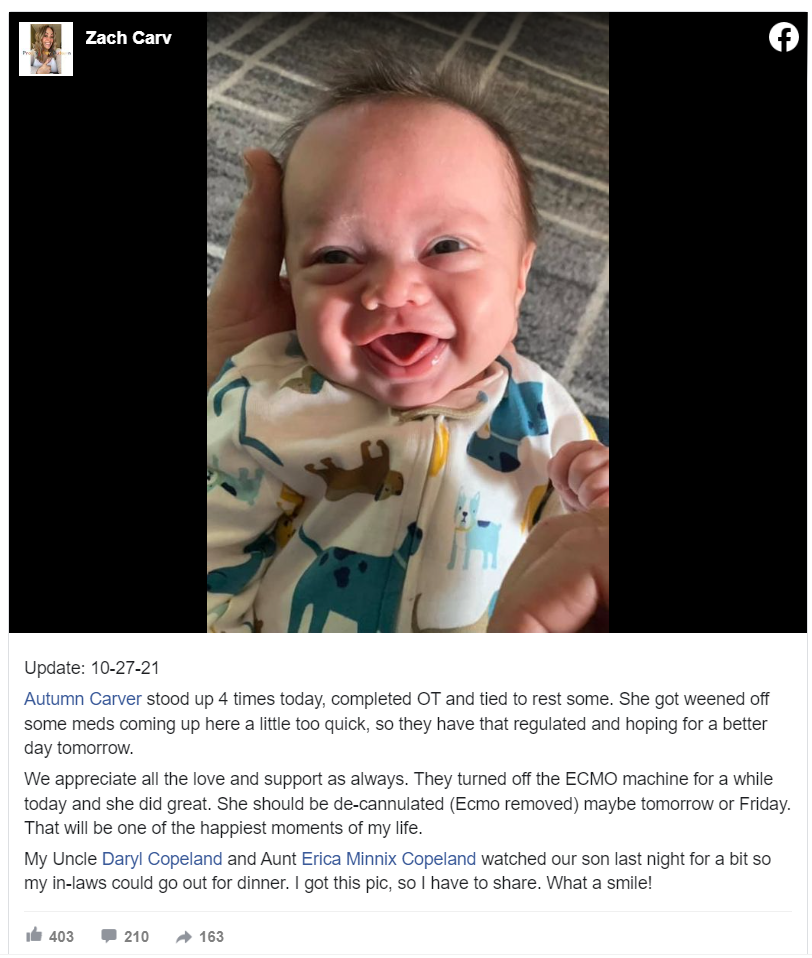 Autumn was later transferred to Northwestern Memorial Hospital in Chicago due to her poor lung condition, and she may require a lung transplant in the future.
Despite the challenges, Autumn's strength and determination led to significant progress in her recovery. Zach described her journey as nothing short of a miracle.
This remarkable story showcases the incredible resilience of a supermom who fought against all odds to be there for her children.