The late Steve Irwin's son Robert recently exhibited a striking resemblance to his father. Robert disclosed footage from the 1980s in which his father was bit in the face by a python in a picture shared on Instagram. Amazingly, Robert himself was bitten on his eyebrow and nose by the same species of snake.
In a manner similar to how his father had handled a snake in the past, the young environmentalist calmly handled the snake. He shared the video on social media along with a statement that expressed his shock at the coincidence.
Steve Irwin, a well-known conservationist, unfortunately died in 2006 after being stung by a stingray while filming on the Great Barrier Reef. At the time, Robert was just two years old. He has embraced the family's devotion to conservation and animal welfare, following in his father's footsteps.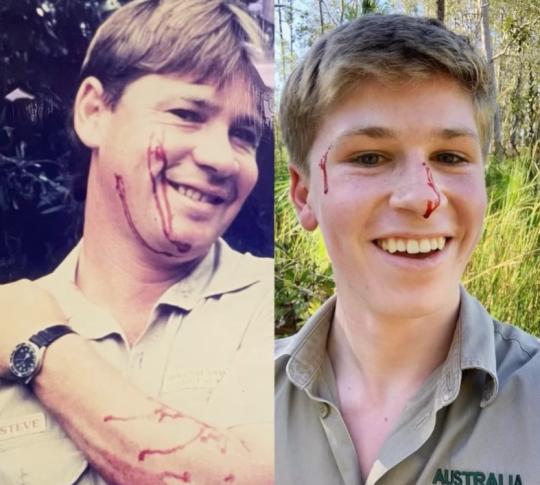 Robert upholds Steve Irwin's legacy at the Australia Zoo along with his sister Bindi and their mother Terri. They continue their father's legacy of safeguarding Australia's varied ecosystem and caring for the country's fauna. Robert frequently remembers his father and keeps his memory alive while thanking him for the special times they had together.
Terri Irwin, the widow of Steve Irwin, and Robert and Bindi continue to be committed to conservation and animal welfare initiatives. Without a sure, Steve would be pleased with his son's attempts to carry on his legacy. Robert Irwin, who shares his father's physical attributes and love of animals, has developed into an admirable adult who carries on the Irwin family's significant work.