Stuffed Pepper Soup is a cozy, budget-friendly meal that captures the essence of classic stuffed peppers in a delectable one-pot dish.
Ingredients:
1/2 lb Italian sausage
1/2 lb lean ground beef
1 small onion, chopped
1 green bell pepper, chopped
1 red bell pepper, chopped
3 cloves garlic, minced
4 cups low-sodium beef broth
2 cups low-sodium chicken or vegetable broth
1 (14.5 oz) can salsa-style tomatoes
3/4 cup jasmine rice
Salt and pepper, to taste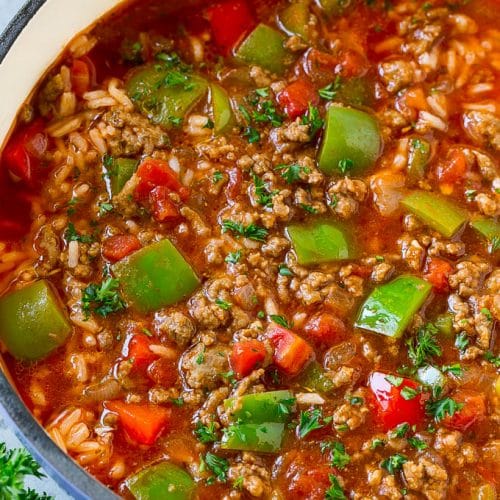 Instructions:
Brown sausage and beef over medium heat in a large pot. Add onion and peppers, cook until softened. Stir in garlic for a minute. Drain excess fat.
Pour in beef and chicken broths, add salsa tomatoes. Simmer for 15 minutes.
Stir in rice, cover, and cook until rice is tender, about 5-7 minutes.
Season with salt and pepper. Serve hot.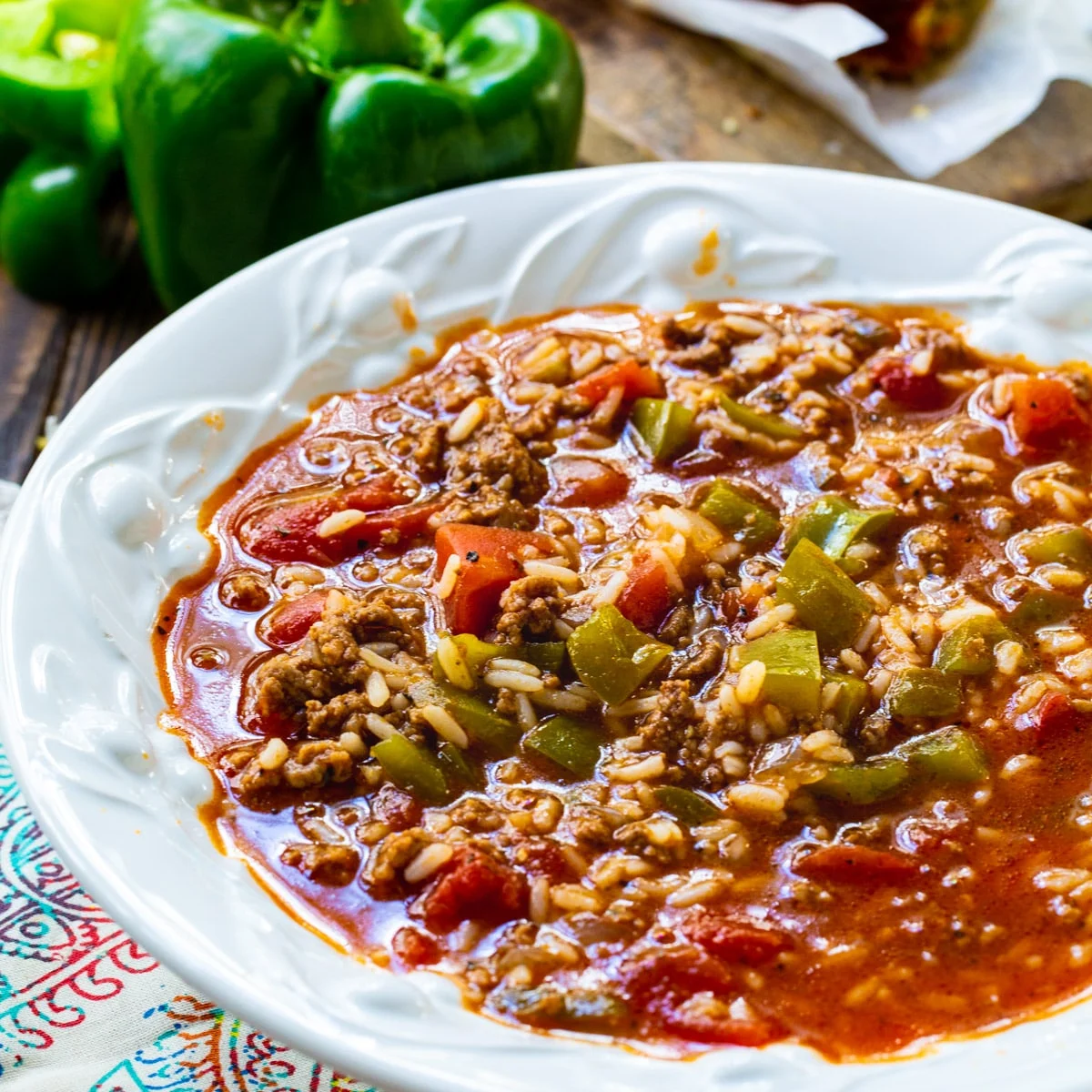 This soup's rich flavors and simple preparation make it "incredibly satisfying," perfect for a hearty dinner that brings "comforting memories of home." Enjoy this easy and savory soup anytime you need a warming meal.