Pat Robertson, the founder of Christian Broadcasting Network (CBN) and host of "The 700 Club," passed away at the age of 93. The cause of his death was not disclosed.
Robertson's journey into Christianity began in 1956, and he later founded CBN in 1960. "The 700 Club," which he started anchoring in 1966, brought him widespread fame. He retired from the show in 2021 after more than 60 years of involvement, passing the hosting duties to his son, Gordon Robertson.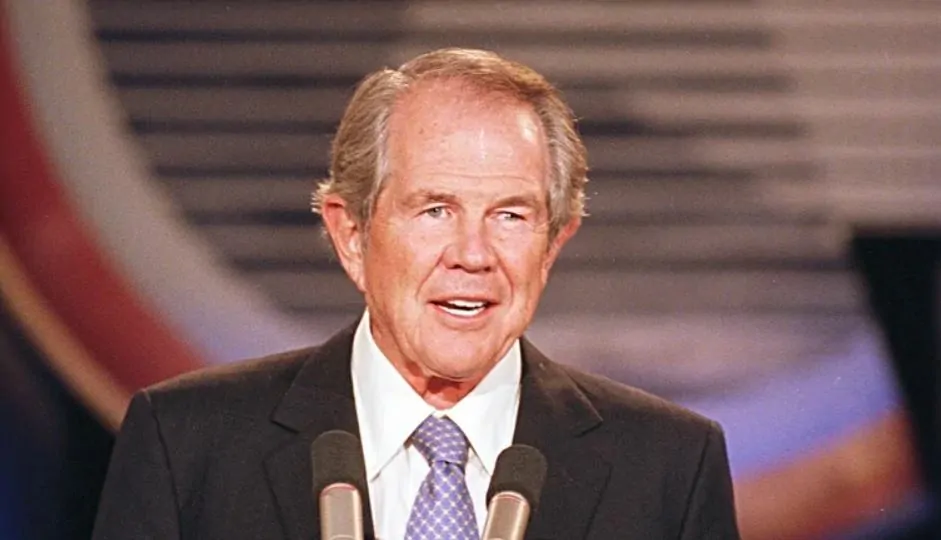 Throughout his career as a televangelist, Pat Robertson was both famous and infamous for his strong opinions on social issues. In 1992, he denounced the feminist movement, describing it as a socialist, anti-family movement.
As a conservative politician, Robertson openly endorsed Republican candidates, including Donald Trump. He expressed public prayers for Trump's electoral success and saw Trump's presidency as part of God's plan for America.
Despite his divisive positions, Pat Robertson will be remembered as a significant figure in the Christian world. William L. Hathaway, a key official at Regent University, which Robertson founded, described him as a faithful servant of God dedicated to sharing the gospel of Jesus Christ.