Introduction
The actor Matthew McConaughey shared a photo on Instagram showcasing his son's surfing injuries, referring to them as "souvenirs." This carefree attitude towards the situation sparked mixed reactions from the Instagram community.
Levi McConaughey's Surfing Injuries
In the photo, McConaughey's 14-year-old son, Levi, is seen standing next to his neon green surfboard. The image shows the back of Levi with noticeable white bandages on his brown skin and a small pink plaster on his back.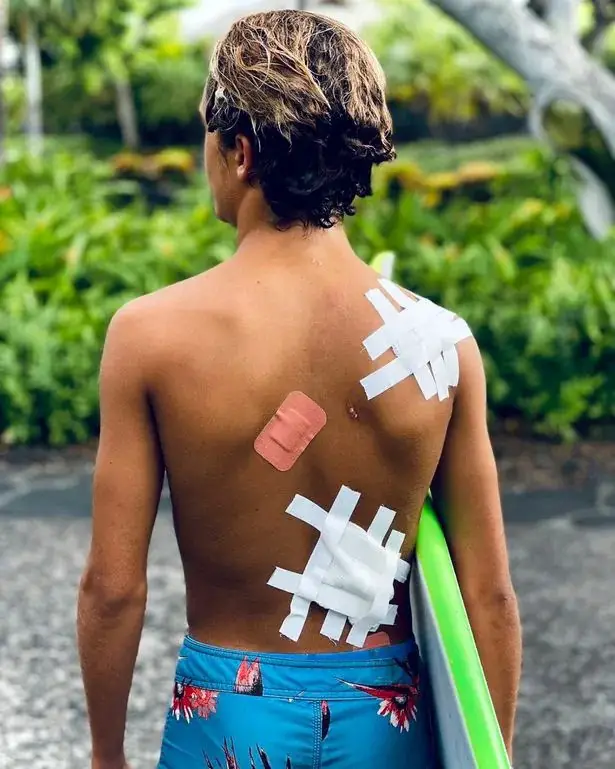 Mixed Reactions on Instagram
After the photo was shared, fans flooded the comments section with various responses. Some expressed concern about Levi's injuries, while others supported Matthew's casual attitude. One user humorously referred to the injuries as "nature's tattoos." The reactions showed a divide between those applauding the adventurous spirit and those sympathizing with Levi's condition.
Dynamic Family
Matthew McConaughey and his wife Camila have three children, with Levi being the oldest. Their family is known for embracing challenges head-on. Camila recently shared a terrifying experience on a plane, where it suddenly descended by 4,000 feet due to lightning. Several passengers, including Camila, sustained injuries during the turbulence.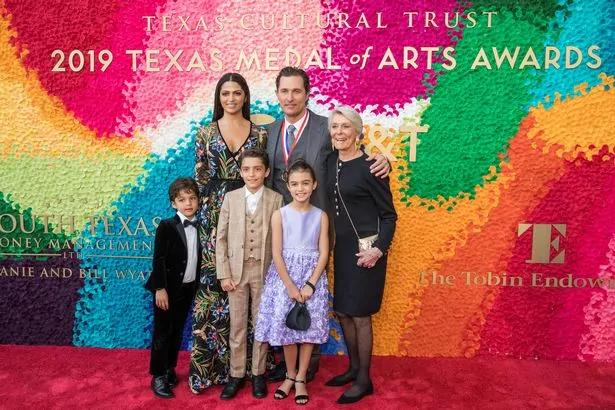 Embracing Life's Difficulties
The recent incidents involving the McConaughey family highlight the unexpected adventures and potential hazards that come with outdoor pursuits and travel. Despite these challenges, the McConaugheys demonstrate resilience and a willingness to confront life's difficulties.
"Those who didn't have their seat belts buckled got harmed largely because it came as a surprise without the seat belt sign on and lightning hit the plane heavily."
In conclusion, Matthew McConaughey's son, Levi, sustained surfing injuries, which his father lightheartedly referred to as "souvenirs." The Instagram community had mixed reactions, with some praising Levi's adventurous spirit and others expressing concern. The McConaughey family, known for their resilience, recently faced another challenge when Camila experienced a terrifying plane descent due to lightning. These incidents highlight their ability to confront life's difficulties with strength and determination.